Here at North Bay Limousine, we pride ourselves in customer service, safety, and satisfaction. We are a small, local, privately owned company fully compliant with all California laws, safety regulations, and fully insured.
Our chauffeurs are the best in the North Bay. Fully vetted for driving records and licenses. We delivery the best limo service in Santa Rosa and Sonoma County.
They are knowledgeable, friendly, courteous, and professional. North Bay Limo strives to make your special occasion an unforgettable one.
Jerry Langerman, Owner North Bay Limo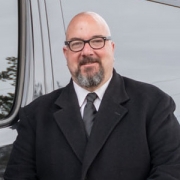 I am a Santa Rosa, CA native. Having worked in the vineyard industry as a Vineyard Manager for 15 years in Sonoma County,  and driving limousines for the past 10 years throughout the North Bay Area, gives me extensive knowledge of the best wineries in the area.
Since 2011, I have worked as a Commercial Driving Instructor. My driving record is impeccable and I am fully compliant with the State of California. I pride myself in speaking 3 languages fluently. English, Spanish, and German.